An answering service is a company that answers phone calls for another company. That's it; that's the simple definition.It does not, however, account for the numerous differences between providers, types of professional answering services, and the impact an answering service can have on your business. Depending on the solution you select, using an answering service can be much more than just paying someone else to answer the phone.
A high-quality professional answering service can help you present your company to new and existing customers in a positive light, improving your brand image as well as customer satisfaction and retention rates. And the best answering service providers make meaningful, personal connections with each caller, ensuring that your company is truly attentive and customer-centric. Continue reading to learn about the various types of answering services, how they work, the benefits and drawbacks of using an answering service, and how to select the best answering service for your company.
What kinds of answering services are there?
In general, there are three types of services that answer your phone. IVR stands for Interactive Voice Response. These are the "robots" or "autoresponders" that provide lists of basic self-service and transfer options, such as "press '3' to check the status of a prescription" or "press '6' to speak with a pharmacist."
Benefits
Because the interactive component of interactive voice response systems (IVR) and other automated solutions is simple, they are easy to scale.
Challenges
Some IVR and IVR-equivalent technologies attempt to handle the entire customer interaction from start to finish; they may ask a caller to "please describe your problem in a few words" and then perform an action that the caller could have done for themselves, or (more frequently, it appears) respond with a "sorry, I didn't get that."
The human element on the business side of the phone call is removed or obscured by interactive voice response systems (IVR) and other automated solutions. Most automated answering services are incapable of understanding context or tone and are unable to handle questions or requests that are not preprogrammed to respond to. An automated answering service could be a good option for. companies that receive phone calls Businesses that receive more calls at once than a team of human agents could handle 24 hours a day, 7 days a week businesses whose customers frequently require immediate, relatively basic assistance. It should be noted that in any of these scenarios, an automated solution should be used to supplement, not replace, a human answering service agent.
Contact Centers
This is a traditional answering service, which is less personalised than a virtual receptionist but still a live person. Call centres are large operations that specialise in phone-based sales, marketing, and customer service.
Benefits
Call centres are designed for scale and speed. Businesses use them when they need to handle a high volume of low-complexity calls at once as quickly as possible.
Challenges
Call centre agents typically work from pre-written scripts, as opposed to virtual receptionists, who provide personalised customer service experiences. You know you didn't reach someone at the actual business when your call is routed to a call centre. Call centre teams are much larger than virtual receptionist teams (think 200 people versus 20) and typically receive less intensive training for each client. Finally, many call centres differ from virtual receptionists in that they focus on outbound rather than inbound calls. They excel at calling services rather than answering services. Call centres are an excellent choice for large B2C firms with thousands of customers firms in high-sales industries such as retail, automotive insurance, and telecommunications
Receptionists on the internet
Virtual receptionists are human beings who manage phone calls for business clients remotely (virtually). The only distinction is that they do not work on-site.
Benefits
A virtual receptionist is indistinguishable from someone on the business's premises to a caller dialling up a company. They perform the same functions as traditional receptionists, such as answering and transferring calls, scheduling new appointments, taking messages, collecting caller information, and answering basic FAQs. Unlike traditional answering services provided by large call centres, Ruby's virtual receptionist service is founded on small business knowledge.
Agents are fluent in your language (and stick with it). You want agents who can speak in a consistent company voice, not only in industry terminology but also in a tone that fits your brand. We're all human, and everyone makes mistakes, but how an agent recovers from a mistake is critical. Pay attention to their professionalism in addition to their technical abilities and industry experience.
Pricing strategy that is reasonable
If you don't get enough calls, it's probably not worth it to pay someone to answer them. The costs may outweigh the benefits. An answering service can delight your callers and assist you in converting business, but they cannot generate calls where they do not already exist!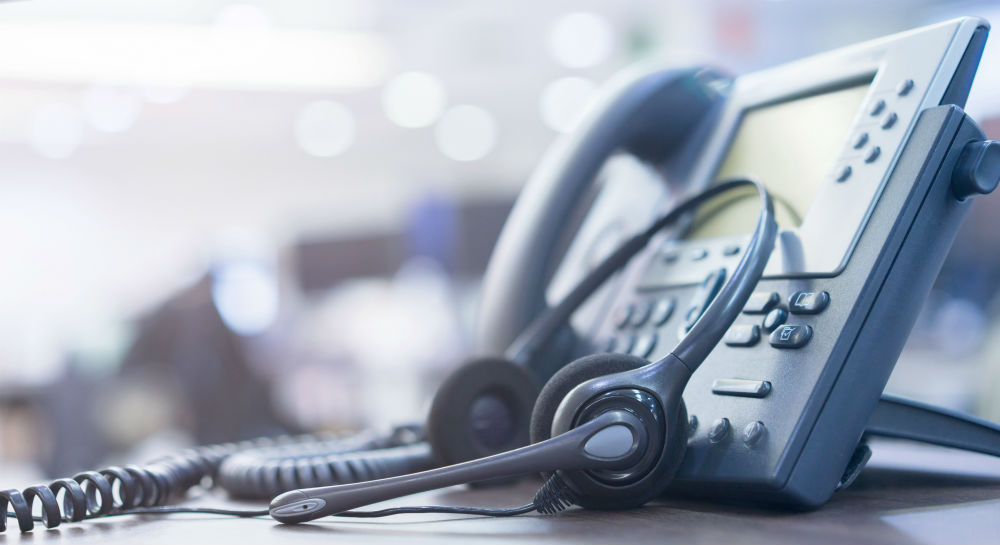 Keep your company human by having a team of real people answer your calls 24 hours a day, seven days a week.
Customizable call scripts assist you in seizing the best opportunities. Our professional virtual receptionists have over 20 years of experience and provide exceptional service on every call.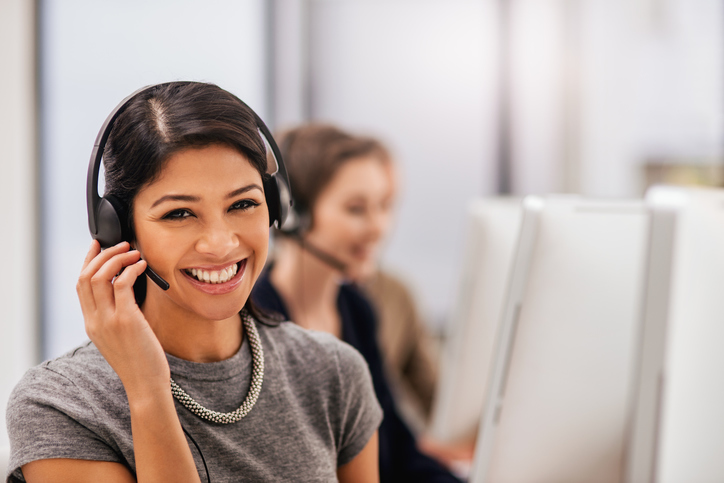 Vonage has, by far, one of the best phone answering services. The custom phone menu that comes with an intuitive IVR is responsible for the majority of its popularity. This ensures that no calls go unanswered because there is a virtual receptionist to answer calls during lunch, holidays, and after-work hours.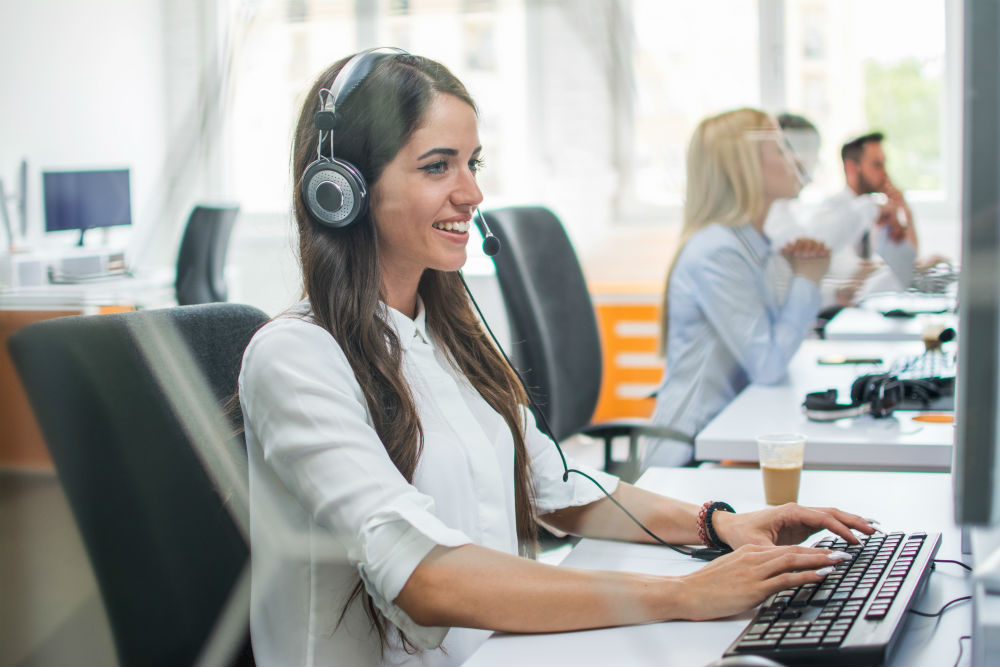 RingCentral's virtual service is available in 56 countries. They designate remote agents and provide tools for organising video conferences, allowing everyone to work from home and avoiding the need to postpone business deals due to pandemics. RingCentral customers complain about poor customer service and constantly rising prices. However, the variety of features they provide is commendable.
Saso, or Specialty Answering Service, offers a low-cost call answering service that is ideal for small businesses. They provide customer service with 300 employees who are always ready to answer the phone on your behalf.
They are ISO27001 certified, ensuring the safety of your personal information. Saso is most likely the best in this field. They provide 24/7 live services with the help of 300 employees who are always available to pick up the phone on your behalf and offer 8 flexible and scalable plans to choose from.
Ruby is a well-known call answering service provider with over 13,000 clients. They assist you in increasing sales by providing personalised experiences to your customers 24 hours a day, seven days a week. Ruby is one of the best telephone service providers available. Ruby's receptionists are well-known for their friendliness and warmth.
The majority of users recommend Ruby to small businesses because of its utility in the growth process.
PATLive provides you with friendly receptionists who will answer your calls on your behalf. They have been in business since 1990 and provide 24/7 customer service so that you can save time while also growing your business. PATLive users praise the services provided to them, particularly the mobile application.Some of them complain about the receptionists acting as if they have no idea what the caller is talking about.
Abby Connect is a phone answering service provider with a dedicated team to answer your calls. They guarantee higher returns on investment and free up your time so you can focus on more important tasks. They provide customised answering hours or 24/7 service based on your requirements. Abby Connect is a highly regarded telephone service provider. Users appreciate how efficiently receptionists assist their clients, saving them a significant amount of time.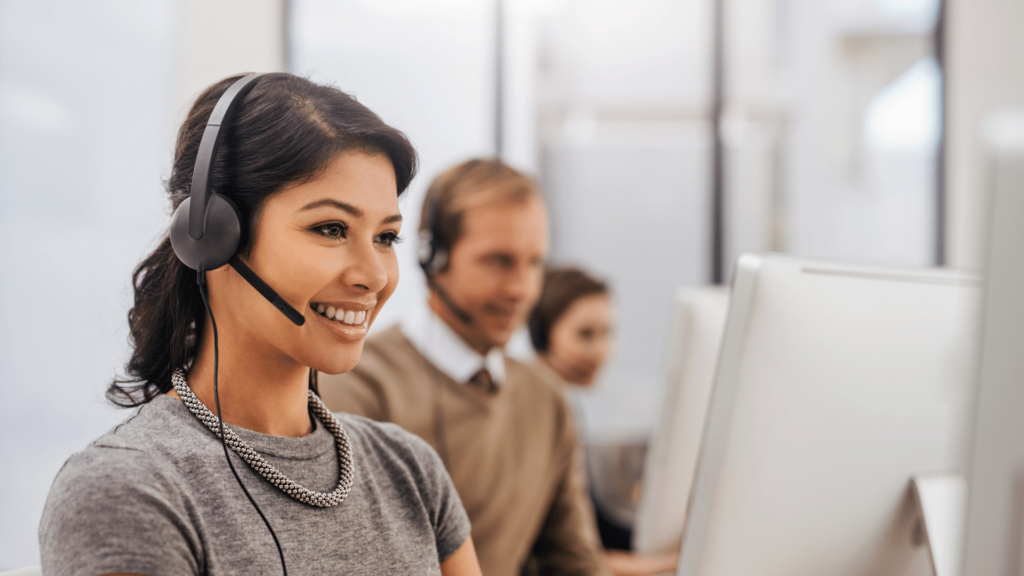 VoiceNation, which was founded about 17 years ago, is one of the best answering service companies in the industry. They offer 100% US-based agents, 24/7/365 service, and have served over 75,000 entrepreneurs to date.
Answering Service.com provides 24 hour receptionist service to ensure that you never miss an important call.
They provide services to companies of all sizes. Answering Service.com provides a low-cost answering service for small businesses.The features they develop are scalable. Users appreciate the high quality of services.
Map Communications offers low-cost business packages for small to medium-sized businesses as well as call centre services for large corporations.Their receptionists are bilingual, professional, and provide prompt service to your customers 24 hours a day, seven days a week. Receptionists who are bilingual can respond in either English or Spanish. High-quality CRM tools are included in call centre services for large businesses.
Davinci is well-known for providing cutting-edge business solutions. Some of their cool features include virtual business addresses from around the world, live answering services, real meeting spaces, and catering services. Davinci provides cutting-edge solutions for your business needs.They help you save valuable time by providing solutions at lower prices than their competitors.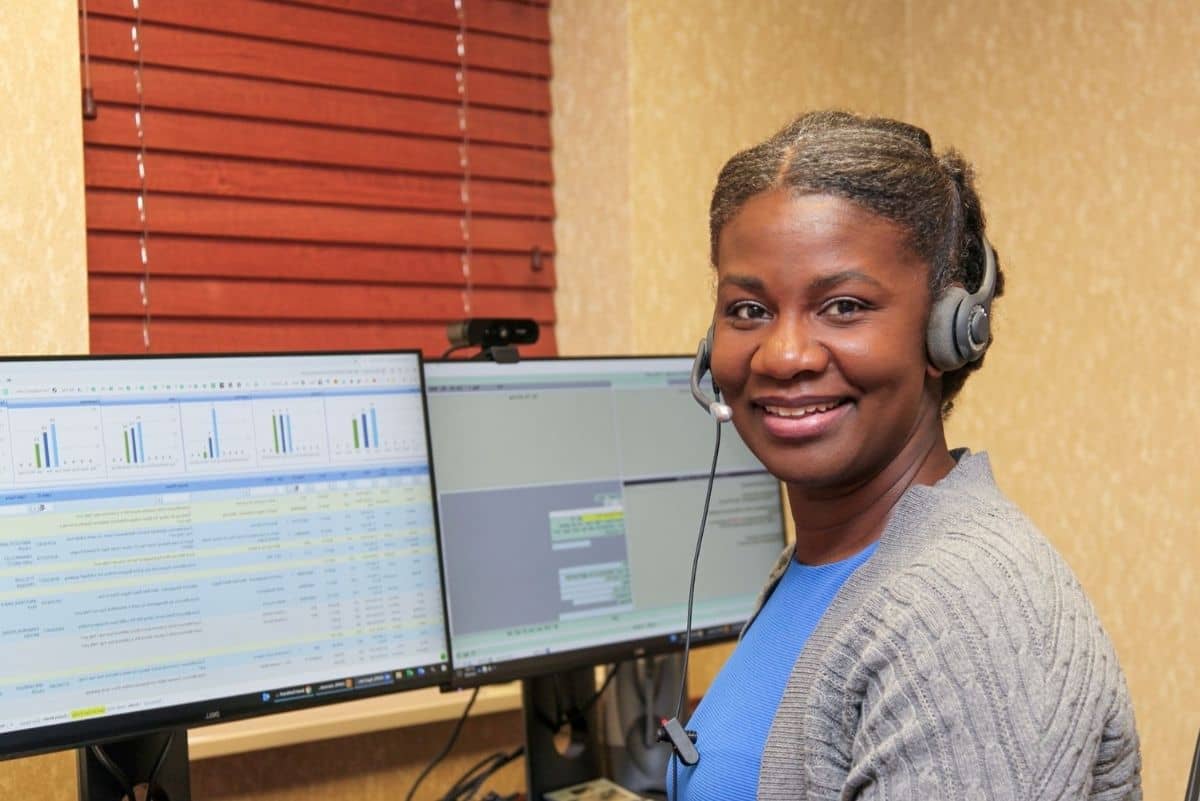 Answering Service Care is a well-known and established company that has been providing live answering services since 1974. They schedule appointments for your clients, provide email marketing services, bilingual receptionists, and much more. Answering Service Care is known for their friendly and compassionate interactions with callers, and they have received some very positive feedback from their clients. The majority of their customers say that using this service was beneficial to them.
Since 1961, P.T.A.S, or Personal Telephone Answering Service, has provided efficient answering services to businesses. They provide functions such as appointment scheduling, call screening, SSL certificates, and much more. P.T.A.S. provides telephone answering services to a wide range of businesses, including consulting firms, healthcare services, real estate, engineering departments, and many more. Positive user feedback demonstrates that the service quality is satisfactory.
AnswerFirst is a U.S.-based answering service provider that provides live services 24 hours a day, takes messages, schedules appointments with your customers, and assists with order processing. AnswerFirst is the industry's leading phone service provider. Some of their disadvantages include: a) the lack of a free trial, which is provided by the majority of service providers; and b) they bill every 28 days, so you must pay your monthly bills 13 times a year!
Conclusion
We can now make the following comments based on our research into what an answering service is and after comparing and reviewing the best answering service companies. Based on reviews and the number of features they provide, Saso, Abby Connect, PATLive, Davinci, Answering Service Care, and Ruby are the overall best service providers. Some businesses, such as Ruby and Answering Service Care, provide a mobile application as part of their service. It can be extremely useful because you can receive instant notifications for calls or messages. recording, call scripting, and data collection and analysis are all features to consider when selecting an Answering service for your company.
Check Also :
Speech Services By Google – Top 15 Best Speech Service of 2022